FISA - Information System for Agriculture and Food Research
Fisaonline.de gives you an overview of research in agricultural and food science, which is financed by public funds. The research aims and areas of the Federal Government and the Länder as well as the related research funding of the public sector are presented here.
The basis of Fisaonline.de are research projects and research institutions. They are recorded in a database. Details such as subject area, pursued research objective, funding programme, collaborative project, budget etc. allow a web-based thematic or institution-related report.
Background: Agriculture and Food Research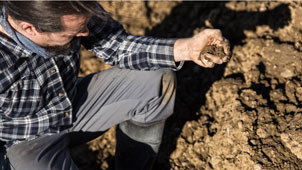 The website was initiated by the Federal Government and Länder at the Agriculture Ministers Conference in 2006. Its objective is to optimize the coordination of publicly funded research in food and agriculture.
The structures of publicly funded agricultural and food sciences in Germany are based on the federal administration and the federal states (Länder). This results in different responsibilities at the federal and regional level and various competences in the administration.
German agricultural and food research at a glance.
Send us your project!
Would you like to see your research project in FISA? Then send us an e-mail to info@fisaonline.de.
Please provide us with as many details as possible (eg title, short description, duration, subject, budget) and we will gladly take your project into FISA. Do you have many projects? We are happy to send you an chart with the necessary fields to fill. Since FISA is bilingual, it is helpful if you provide your information in German as well.
Learn more about how to record your data in FISA.