Publish your research project in FISA
Would you like to see your research project in FISA? Just send us an email at info@fisaonline.de. Please give us as much details as possible and we will gladly record your project into FISA. Do you have many projects? We are happy to send you a chart with the necessary fields. Please try to provide your information in German, as FISA is bilingual.
Which information do we record in FISA?
The following details on research projects can be included in FISA:
Project code(s),

Project (short) title,

Keyword(s)

Project description,

Start and end of contract period,

Budget,

Funding programme,

Excutive institution,

Participating institution(s),

Subject,

Research purpose,

Link to homepage
For the purpose of research, the following is available:
Applied research

Basic research

Inventory & Estimation

Demonstration project

Experimental research

Conferences and meetings

Networks and research coordination

Public relation

P

roject preparatory action
You can find an overview of the subjects here: Research projects by subject.
Please change the details of my institution!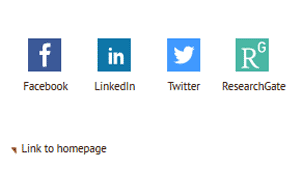 Contact details are outdated or the name of your organization has been changed? Please send us an email to info@fisaonline.de and we update your data in FISA.
For contact information, we also include links to Facebook, LinkedIn, Twitter and ResearchGate. The section activity describes the five possible roles in the structure of the research landscape:
Research,
Funding,
Project Management Agency,
Research Support,
Coordination, and
Educational Establishment